Find affordable fertility care with our fertility financing partners
If your insurance doesn't cover the entirety of the testing and treatment ordered by our Louisiana fertility doctors, our experienced finance team will help you identify and access all available cost-saving options, including any discounts that may be available for prescription fertility medications. To cover other out-of-pocket expenses, we can help you locate affordable fertility financing through one of our fertility financing partners.
Many of the women and men in our care choose patient financing which gives qualified borrowers immediate access to funds to apply toward fertility care.
Fertility Answers works with these fertility financing partners:
CapexMD
Fertility Answers is pleased to welcome fertility financing partner CapexMD which specializes in patient financing services for all fertility treatment options. Through our partnership with CapexMD, we are able to offer customized loan programs with highly competitive rates that include a variety of loan types. Their simple loan process makes the experience of fertility financing relatively stress-free. Their loan programs cover all fertility treatment options — including fertility medications and genetic testing if necessary — so you can be sure that none of your expenses are left uncovered.
Once approved, our financial counselors will work closely with their Fertility Loan Specialists to ensure that your funds are secured on time and your treatment is not delayed.
Together with CapexMD we can make sure financial issues do not get in the way of your dream of having a baby.
Some of CapexMD's many advantages include:
Specialist in Fertility Financing
Highly Competitive Rates
Approval within 24 Hours
Highest Confidentiality
No Prepayment Penalties
Personal Attention
Easy and Secure Online Application
Flexible Terms
No Annual Fees
Retain Your Existing Credit Sources
Apply online and receive your approval within 24 hours. Learn more about CapexMD by visiting their site or by calling 1-888-497-8414.
---
Ally Lending
Ally Lending offers loan amounts to cover any fertility treatment with no catches, no hidden fees, no prepayment penalties and no surprises.
Prequalification with no credit impact
Affordable monthly payments with flexible payment terms (24, 36, 48, 60, 72, & 84 months) and competitive annual percentage rates (APR) of 3.99% – 21.99%
Wide range of loan amounts ($750-$40,000)
No application fee, down payment, or penalty to pay off early
All loans are unsecured personal loans originated by Ally Bank, Member FDIC.
Download an Ally Lending Fertility Brochure.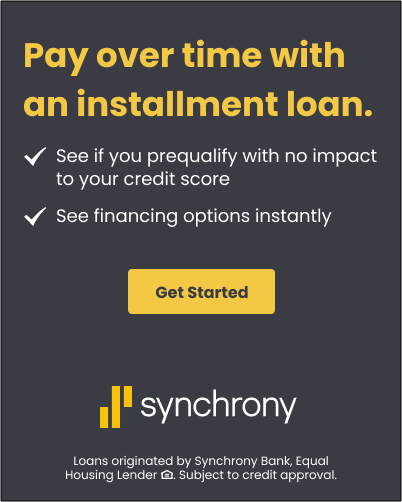 Affordable Fertility Care